January 1, 2011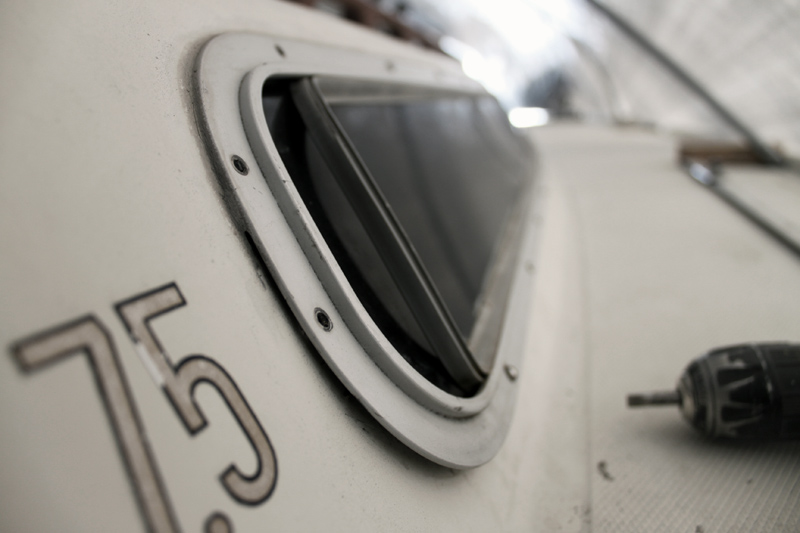 Well, I am making progress on the brightwork, doing every bit of wood on the exterior, except the handrails which seem fine.  The engine and tiller mounts, winch pads and the little bits at the end of the tracks.  I've used 2 part cleaners that are very aggressive, but given the state of the hatchboards, I thought there is no point is going halfway.
I'm using Cetol Light which is a bit opaque, I am not sure if I like it as after about the 4th coat the wood gets a milky fake-wood look to it. I am hoping that this will provide extra UV protection…? Regardless it is nice to see the teak come up and look crisp and clean. I made up a set of temporary hatch grooves on the table saw – used some old pine lying around – matches the winter hatches (also in pine)!
I started poking at the ports to see what the situation is. Given the extremely poor shape I am really hoping that this is the source of the water in the bilge – otherwise I don't know where that water came from! I am toying with the idea of putting new acrylic flush on the exterior in a modern style – but I think I will just replace the inner gasket and glass to keep the original look.