August 2011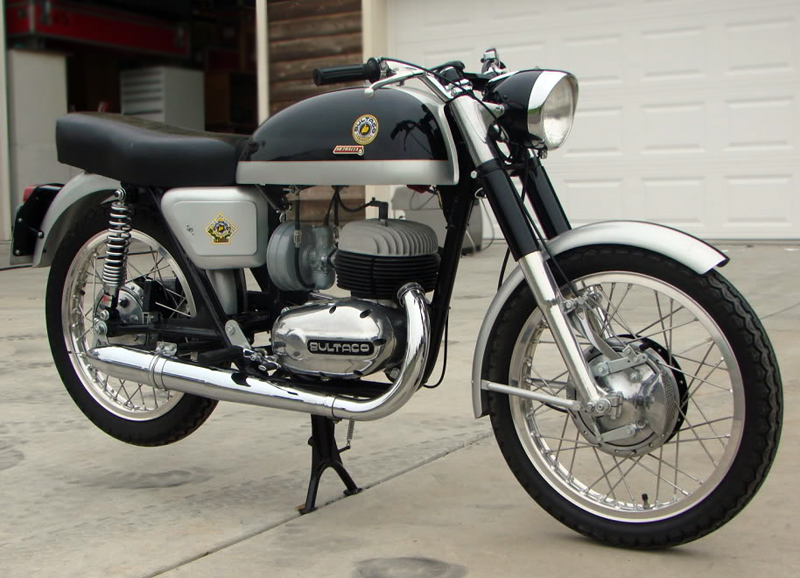 I found this Bultaco really interesting, not for the bike's pedigree, which is interesting (see below), but because it seems this perfect hybrid of late 60s/early 70s British and Continental design.
The  bike was sold on ebay just last week with a selling price of USD $20,000,  the bidding was sitting at $18,000 until the last minute, a sum that was still short of reserve.
1971 Bultaco Metralla MK2 owned by Kenny Roberts. The story on this bike is Senior Bulto and the Barcelona Bultaco Club gave Kenny Roberts this bike as a gift at the 1994 Barcelona GP. This bike is new not restored. Kenny is trying to locate the picture of Senior Bulto giving him this bike. If he can find it the picture it will be included with the bike. Also included is a letter from Kenny stating the authenticity of this bike. The bike runs but the petcocks leak so they will need to be repaired. The frame and engine numbers match. Bike shows 76 km = 45 miles. Worldwide shipping is no problem. Check out my other auctions for more Kenny Roberts bikes and memorabilia or check us out on the web. Bike is sold as is no returns so ask questions before you bid.