May 2010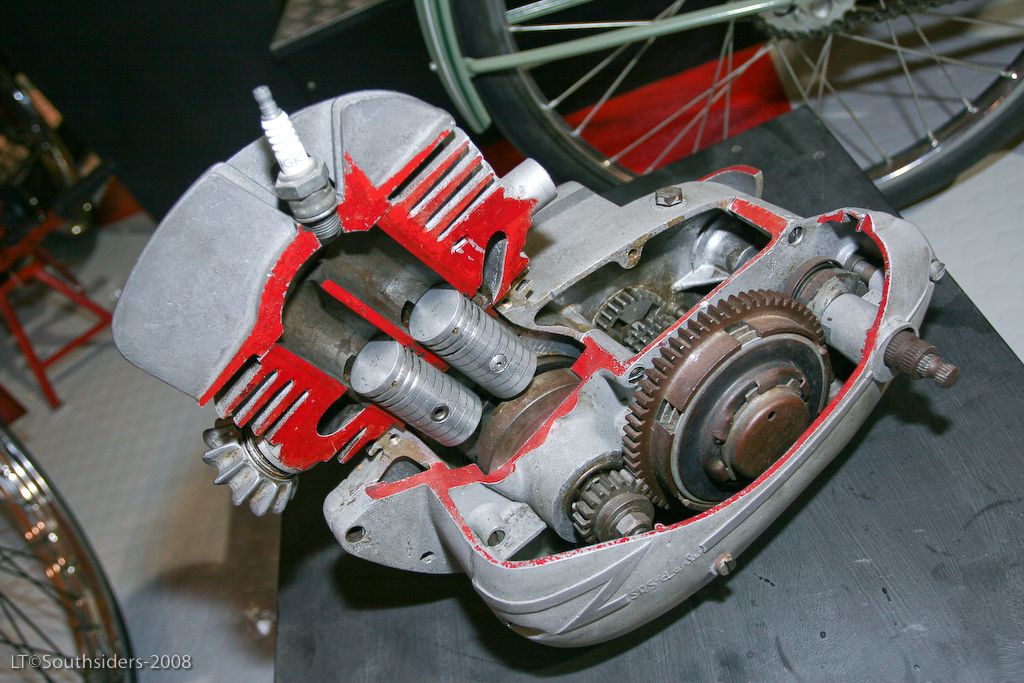 Found a photo of this "twingle" or split-single engine. I can't make out the manufacturer, Puch wasn't the only one's to make split singles. I know split-singles they were considered leading edge technology at one time. There is SRS on the case but I can't read the rest.
I don't think this is Puch or a DKW Contessa, can't be a Garelli or TWN as the pistons aren't side by side? If anyone knows – drop a line.
Those are crazy tall pistons!